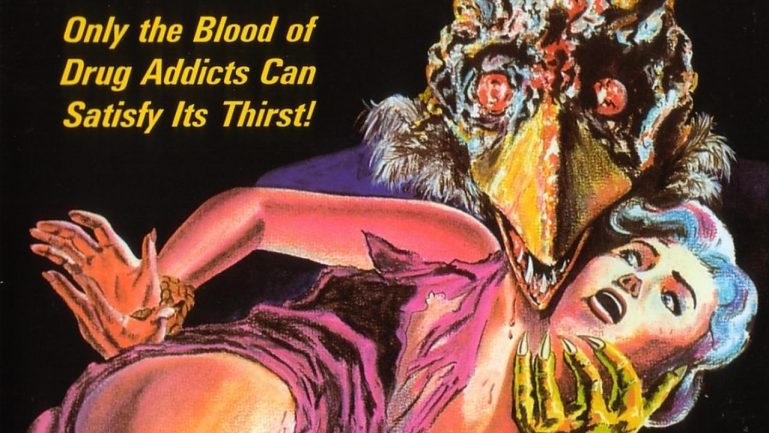 Genre: Horror, Science Fiction, Thanksgiving
Year: 1972
MPAA Rated: R
Viewer Rating:
(No Ratings Yet)


Loading...
A Dracula On Drugs!
A biker comes upon a girl with a flat tire and offers her a ride home. He winds up at a drug party with the girl's sister, then follows her to a turkey farm owned by her father, a mad scientist. The father turns the biker into a giant turkey monster who goes after drug dealers.
Watch online for free
Dead movie links? Let us know in the comments, below.