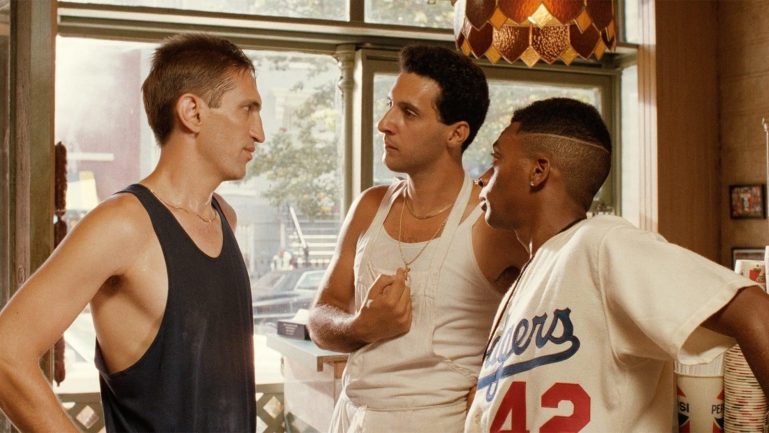 Genre: Black Lives Matter, Drama
Year: 1989
MPAA Rated: R
Viewer Rating:
(No Ratings Yet)


Loading...
Salvatore "Sal" Fragione is the Italian owner of a pizzeria in Brooklyn. A neighborhood local, Buggin' Out, becomes upset when he sees that the pizzeria's Wall of Fame exhibits only Italian actors. Buggin' Out believes a pizzeria in a black neighborhood should showcase black actors, but Sal disagrees. The wall becomes a symbol of racism and hate to Buggin' Out and to other people in the neighborhood, and tensions rise.
Listed in 1001 Movies You Must See Before You Die
Watch online for free:
Dead movie links? Let us know in the comments, below.