Christmas on Holly Lane (2018)
There's no gift like good friends Three childhood friends, Sarah, Riley and Cat, with fond memories of Christmas at Sarah's house, come together as adults to save Sarah's home in the hopes of having many more beautiful Christmases together.
Christmas Solo (2017)
Two single parents stumble into the possibility of love for Christmas, only to discover that their daughters are embroiled in a nasty rivalry at school. When the rivalry gets out of control, can hope and healing lead everyone to a peaceful and merry Christmas?
The Most Wonderful Time of the Year (2008)
Disenchanted single mom Jennifer Cullen (Brooke Burns) is a Scroogette when it comes to anything Christmas. In fact, even her six-year-old son, Brian, is having trouble believing in Santa Claus. But when her Uncle Ralph (Henry Winkler) visits and brings a fellow passenger from his flight named Morgan Derby (Warren Christie), Jennifer s dubious heart awakens to the possibility that perhaps Christmas really does hold miracles.
Merry In-Laws (2012)
When down-to-earth Alex says yes to her boyfriend's marriage proposal, she has no idea that her future-in-laws are none other than Mr. and Mrs. Claus.
Christmas for a Dollar (2013)
America is in the midst of the Depression, and the Kamp family is struggling to get by, especially after Mrs. Kamp's untimely death. Now little Ruthie, with her mother gone and her father overwhelmed by doctor bills resulting from her brother's polio, expects another Christmas without presents or festivities. But when her father brings home one dollar in change and lets the children use it to buy special gifts for each other, the Kamps come to find that money isn't what fills Christmas with joy, love, and miracles.
Christmas Trade (2015)
Be careful what you wish for! A career-oriented single father and his 11-year-old son are forced to see their worlds through each other's eyes when some Christmas magic switches their bodies. The pair find themselves growing closer as they scramble to figure out the secret of the magic that caused their predicament in time for Christmas.
Jingle All the Way (1996)
Two Dads, One Toy, No Prisoners. Howard Langston, a salesman for a mattress company, is constantly kept busy at his job, disappointing his son. After he misses his son's karate exposition, Howard vows to make it up to him by buying an action figure of his son's favorite television hero for Christmas. Unfortunately for Howard, it is Christmas Eve, and every store is sold out of Turbo Man. Now, Howard must travel all over town and compete with everybody else to find a Turbo Man action figure.
National Lampoon's Christmas Vacation (1989)
Yule crack up. It's Christmas time and the Griswolds are preparing for a family seasonal celebration, but things never run smoothly for Clark, his wife Ellen and their two kids. Clark's continual bad luck is worsened by his obnoxious family guests, but he manages to keep going knowing that his Christmas bonus is due soon.
The Ice Harvest (2005)
Thick Thieves. Thin Ice. A shady lawyer attempts a Christmas Eve crime, hoping to swindle the local mob out of some money. But his partner, a strip club owner, might have different plans for the cash.
The Children (2008)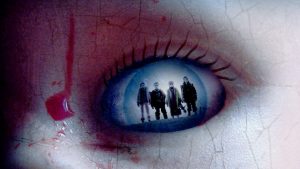 You brought them into this world. Now ... They will take you out. A relaxing Christmas vacation turns into a terrifying fight for survival as the children begin to turn on their parents.
Lake Alice (2018)
Their first holiday together ... may be their last! The Thomas family goes out to their forest cabin to celebrate Christmas together with their daughter and her boyfriend. But their first festive period together may be their last.
Human Capital (2014)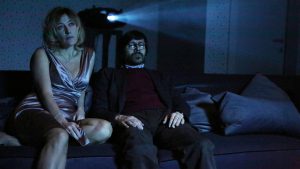 They bet on the ruin of their country. And they won. The destinies of two families are irrevocably tied together after a cyclist is hit off the road by a jeep in the night before Christmas Eve.
Dead End (2003)
Read the signs. Christmas Eve. On his way to his in-laws with his family, Frank Harrington decides to try a shortcut, for the first time in 20 years. It turns out to be the biggest mistake of his life.
Christmas Cottage (2008)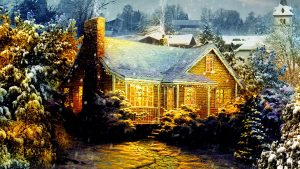 Inspired by the picturesque paintings of Thomas Kinkade, The Christmas Cottage tells the semi-autobiographical tale of how a young boy is propelled to launch a career as an artist after he learns that his mother is in danger of losing the family home.
Christmas Evil (1980)
Better Watch Out... Better Not Cry... Or You May DIE! A toy factory worker, mentally scarred as a child upon learning Santa Claus is not real, suffers a nervous breakdown after being belittled at work, and embarks on a Yuletide killing spree.
Il Mare (2000)
Love that resides in one place at two different times. Eun-joo moves out of her house "Il Mare", leaving behind a Christmas card for the eventual new owner of the house in 1999. In it she asks him/her to forward any mail of hers to her new address in the city. It is 1997 and Sung-hyun, the first owner of "Il Mare" is moving in and finds in his mailbox the Christmas card from Eun-joo. Thinking it was a joke, Sung-hyun leaves her a letter telling her so and reminds her that its 1997 not 1999. Eventually the two realize that they are separated by two years of time but can somehow communicate through the mailbox and begin to form a friendship through their letters.
Dear Santa (2013)
Dear Santa. North Pole. Crystal, a rich party girl, finds a little girl's letter to Santa asking for a new mother, and she vows to win over the father and daughter before the holidays.
Santa's Slay (2005)
Santa Claus is actually a demon who lost a bet with an angel, so he became the giver of toys and happiness. But this year the bet is off, and Santa is about to return to his evil ways.
Noel (2004)
Miracles are closer than you think. Christmas Eve in New York, and the lonely divorced publisher, Rose Collins, needs a miracle to improve the health of her mother, interned in a hospital with Alzheimers. She feels sorry for another patient and meets his visitor. Meanwhile, Nina Vasquez breaks her engagement with her beloved fiancé Mike due to his suffocating jealousy, but misses him. Mike is stalked by a stranger, bartender Artie Venzuela. The poor Jules arranges to spend Christmas Eve in the hospital, where he spent the best Christmas of his life when he was a teenager. The lives of some of these characters cross with others along the night.
All Is Bright (2013)
All is busted. All is broke. All is bitter. All is BRIGHT. Two ne'er-do-wells from Quebec travel to New York City with a scheme to a get rich quick selling Christmas trees.
Dead movie links? Let us know in the comments, below.