All the movies on this site, listed in alphabetical order.
---
…First Do No Harm (1997)
When Lori Reimuller learns that her young son Robbie has epilepsy, she first trusts the judgment of the hospital staff in how best to bring it under control. As Robbie's health slides radically downhill, however, she becomes frustrated and desperate, and so does her own research into the existing literature on treatments. When she decides to try an alternative treatment called the Ketogenic Diet, devised long ago by a doctor from Johns Hopkins, she is met with narrow-minded resistance from Robbie's doctor, who is prepared to take legal action to prevent Lori from removing him from the hospital.
10 Cloverfield Lane (2016)
Monsters come in many forms. After getting in a car accident, a woman is held in a shelter with two men, who claim the outside world is affected by a widespread chemical attack.
10 Things I Hate About You (1999)
How do I loathe thee? Let me count the ways. On the first day at his new school, Cameron instantly falls for Bianca, the gorgeous girl of his dreams. The only problem is that Bianca is forbidden to date until her ill-tempered, completely un-dateable older sister Kat goes out, too. In an attempt to solve his problem, Cameron singles out the only guy who could possibly be a match for Kat: a mysterious bad boy with a nasty reputation of his own.
10,000 BC (2008)
The legend. The battle. The first hero. The pre-historic epic 10,000 B.C. unveils a new day of adventure, a time when mammoths shake the earth and mystical spirits shape human fates. 10,000 BC is an eye-filling tale of the first hero, young hunter D'Leh who sets out on a bold trek to rescue his kidnapped beloved and fulfill his prophetic destiny. He faces an awesome saber-toothed tiger, crosses uncharted realms, forms an army, and uncovers an advanced but corrupt Lost Civilization. There, he leads a fight for liberation -- and becomes the champion of the time when legends began.
12 Angry Men (1957)
Life is in their hands. Death is on their minds. The defense and the prosecution have rested and the jury is filing into the jury room to decide if a young Spanish-American is guilty or innocent of murdering his father. What begins as an open and shut case soon becomes a mini-drama of each of the jurors' prejudices and preconceptions about the trial, the accused, and each other.
12 Angry Men (1997)
During the trial of a man accused of his father's murder, a lone juror takes a stand against the guilty verdict handed down by the others as a result of their preconceptions and prejudices.
13TH (2016)
Combining archival footage with testimony from activists and scholars, director Ava DuVernay's examination of the U.S. prison system looks at how the country's history of racial inequality drives the high rate of incarceration in America. This piercing, Oscar-nominated film won Best Documentary at the Emmys, the BAFTAs and the NAACP Image Awards.
1408 (2007)
The only demons in room 1408 are those within you. A man who specializes in debunking paranormal occurrences checks into the fabled room 1408 in the Dolphin Hotel. Soon after settling in, he confronts genuine terror.
18 Again! (1988)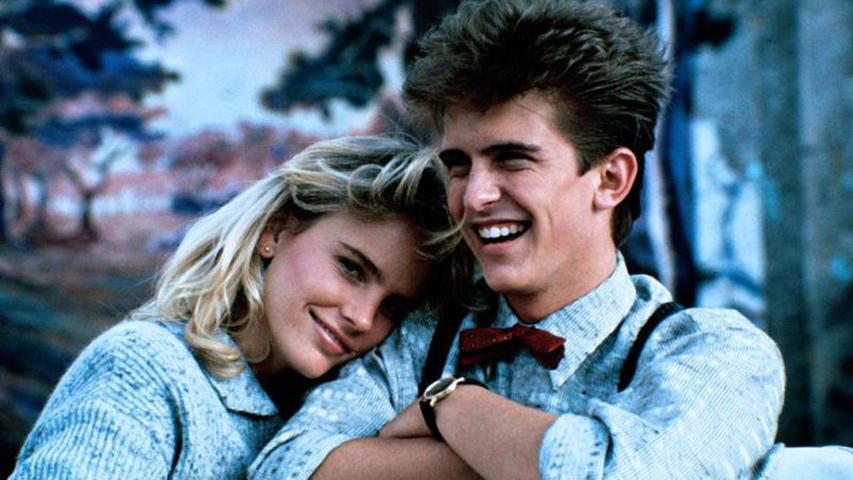 His mind was 81. His body was 18. When Jack Watson found his fountain of youth, it overflowed with comedy. 18 Again! is a 1988 comedy film starring George Burns and Charlie Schlatter. The plot involves a grandson switching souls with his grandfather by means of an accident. 
2:22 (2017)
New York City air traffic controller Dylan Branson (Michiel Huisman) is a guy at the top of his game, until one day at 2:22 PM, a blinding flash of light paralyzes him for a few crucial seconds. Suspended from his job, Dylan begins to notice the increasingly ominous repetition of sounds and events in his life that happen at exactly the same time every day. As he's drawn into a complex relationship with Sarah (Teresa Palmer), Dylan must break the power of the past, and take control of time itself.
2001: A Space Odyssey (1968)
The Ultimate Trip. Humanity finds a mysterious object buried beneath the lunar surface and sets off to find its origins with the help of HAL 9000, the world's most advanced super computer.
2036 Origin Unknown (2018)
The origins of our existence have remained a mystery...until now After the first manned mission to Mars ends in a deadly crash, mission controller Mackenzie 'Mack' Wilson assists an artificial intelligence system, A.R.T.I. Their investigation uncovers a mysterious object under the surface of Mars that could change the future of our planet as we know it.
22 Bullets (2010)
The revenge of the Professional. Charly Matteï has turned his back on his life as an outlaw. For the last three years, he's led a peaceful life devoting himself to his wife and two children. Then, one winter morning, he's left for dead in the parking garage in Marseille's Old Port, with 22 bullets in his body. Against all the odds, he doesn't die...
50/50 (2011)
It takes a pair to beat the odds Inspired by a true story, a comedy centered on a 27-year-old guy who learns of his cancer diagnosis and his subsequent struggle to beat the disease.
99 Homes (2015)
Greed is the only game in town. After his family is evicted from their home, proud and desperate construction worker Dennis Nash tries to win his home back by striking a deal with the devil and working for Rick Carver, the corrupt real estate broker who evicted him.
A Beautiful Mind (2001)
He saw the world in a way no one could have imagined. John Nash is a brilliant but asocial mathematician fighting schizophrenia. After he accepts secret work in cryptography, his life takes a turn for the nightmarish.
A Belle for Christmas (2014)
This Christmas, it's all about puppy love. Family film about a pair of children whose father's girlfriend has kidnapped their dog. Dean Cain stars as Glenn Barrows, a recent widower doing his best to raise his young kids Elliot and Phoebe, who really miss their mother. Things start to look up when the Barrows adopt an adorable puppy named Belle during the holiday season. Just as the healing seems to have begun, Glenn's dog-hating, gold-digging new girlfriend spoils their newfound happiness by sending Belle away. Will the young kids pull off a daring Christmas Eve rescue of their beloved new pet? Haylie Duff co-stars in this heartwarming comedy about family, friendship, and a four-legged holiday miracle.
A Billion Lives (2016)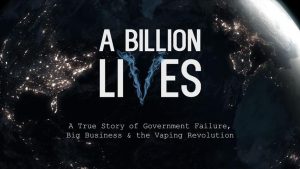 A true story of the vaping revolution and tragic corruption leading to a billion deaths around the world. In 20 years' time, there will be nearly 1.6 billion smokers around the world. Approximately 70% of smokers want to quit. The United Nations' World Health Organisation expects a billion people will die prematurely from smoking this century. The products their doctors recommend are rarely effective and many are trapped. A new vapour technology was invented to give smokers a successful way to quit. But it was quickly demonised, and even banned in many countries. A perfect storm is brewing between smokers trying to quit, government regulators, and health charities funded by the powerful pharmaceutical industry. Director Aaron Biebert travelled across four continents interviewing doctors, scientists, and others working to save a billion lives. What he found was profound government failure, widespread corruption in the public health community and powerful subversion by big business.
A Bittersweet Life (2005)
Kim Sun-woo is an enforcer and manager for a hotel owned by a cold, calculative crime boss, Kang who assigns Sun-Woo to a simple errand while he is away on a business trip; to shadow his young mistress, Heesoo, for fear that she may be cheating on him with a younger man with the mandate that he must kill them both if he discovers their affair.
A Boy and His Dog (1975)
A rather kinky tale of survival. Set in the year 2024 in post-apocalyptic America, 18-year old Vic and his telepathic dog, Blood, are scavengers in the desolate wilderness ravaged by World War IV, where survivors must battle for food, shelter, and sexual companionship in the desert-like wasteland. Vic and Blood eke out a meager existence, foraging for food and fighting gangs of cutthroats.