All the movies on this site, listed in alphabetical order.
---
…First Do No Harm (1997)
When Lori Reimuller learns that her young son Robbie has epilepsy, she first trusts the judgment of the hospital staff in how best to bring it under control. As Robbie's health slides radically downhill, however, she becomes frustrated and desperate, and so does her own research into the existing literature on treatments. When she decides to try an alternative treatment called the Ketogenic Diet, devised long ago by a doctor from Johns Hopkins, she is met with narrow-minded resistance from Robbie's doctor, who is prepared to take legal action to prevent Lori from removing him from the hospital.
10 Cloverfield Lane (2016)
Monsters come in many forms. After getting in a car accident, a woman is held in a shelter with two men, who claim the outside world is affected by a widespread chemical attack.
10,000 BC (2008)
The legend. The battle. The first hero. The pre-historic epic 10,000 B.C. unveils a new day of adventure, a time when mammoths shake the earth and mystical spirits shape human fates. 10,000 BC is an eye-filling tale of the first hero, young hunter D'Leh who sets out on a bold trek to rescue his kidnapped beloved and fulfill his prophetic destiny. He faces an awesome saber-toothed tiger, crosses uncharted realms, forms an army, and uncovers an advanced but corrupt Lost Civilization. There, he leads a fight for liberation -- and becomes the champion of the time when legends began.
12 Angry Men (1957)
Life is in their hands. Death is on their minds. The defense and the prosecution have rested and the jury is filing into the jury room to decide if a young Spanish-American is guilty or innocent of murdering his father. What begins as an open and shut case soon becomes a mini-drama of each of the jurors' prejudices and preconceptions about the trial, the accused, and each other.
13TH (2016)
Combining archival footage with testimony from activists and scholars, director Ava DuVernay's examination of the U.S. prison system looks at how the country's history of racial inequality drives the high rate of incarceration in America. This piercing, Oscar-nominated film won Best Documentary at the Emmys, the BAFTAs and the NAACP Image Awards.
2036 Origin Unknown (2018)
The origins of our existence have remained a mystery...until now After the first manned mission to Mars ends in a deadly crash, mission controller Mackenzie 'Mack' Wilson assists an artificial intelligence system, A.R.T.I. Their investigation uncovers a mysterious object under the surface of Mars that could change the future of our planet as we know it.
A Beautiful Mind (2001)
He saw the world in a way no one could have imagined. John Nash is a brilliant but asocial mathematician fighting schizophrenia. After he accepts secret work in cryptography, his life takes a turn for the nightmarish.
A Belle for Christmas (2014)
This Christmas, it's all about puppy love. Family film about a pair of children whose father's girlfriend has kidnapped their dog. Dean Cain stars as Glenn Barrows, a recent widower doing his best to raise his young kids Elliot and Phoebe, who really miss their mother. Things start to look up when the Barrows adopt an adorable puppy named Belle during the holiday season. Just as the healing seems to have begun, Glenn's dog-hating, gold-digging new girlfriend spoils their newfound happiness by sending Belle away. Will the young kids pull off a daring Christmas Eve rescue of their beloved new pet? Haylie Duff co-stars in this heartwarming comedy about family, friendship, and a four-legged holiday miracle.
A Billion Lives (2016)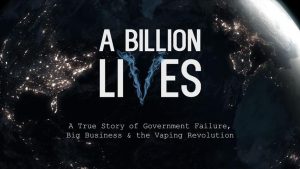 A true story of the vaping revolution and tragic corruption leading to a billion deaths around the world. In 20 years' time, there will be nearly 1.6 billion smokers around the world. Approximately 70% of smokers want to quit. The United Nations' World Health Organisation expects a billion people will die prematurely from smoking this century. The products their doctors recommend are rarely effective and many are trapped. A new vapour technology was invented to give smokers a successful way to quit. But it was quickly demonised, and even banned in many countries. A perfect storm is brewing between smokers trying to quit, government regulators, and health charities funded by the powerful pharmaceutical industry. Director Aaron Biebert travelled across four continents interviewing doctors, scientists, and others working to save a billion lives. What he found was profound government failure, widespread corruption in the public health community and powerful subversion by big business.
A Boy and His Dog (1975)
A rather kinky tale of survival. Set in the year 2024 in post-apocalyptic America, 18-year old Vic and his telepathic dog, Blood, are scavengers in the desolate wilderness ravaged by World War IV, where survivors must battle for food, shelter, and sexual companionship in the desert-like wasteland. Vic and Blood eke out a meager existence, foraging for food and fighting gangs of cutthroats.
A Case of Deadly Force (1986)
Fact-based story about a 1975 cover-up of a shooting by two white members of the Boston Tactical Unit. While on stakeout on a suspected getaway car used in a armed robbery, the two gunned down a black man who entered the car. The two claimed the man had a gun and they shot in self-defense. Police investigation decided it was a rightful shooting. The man's widow knew her husband would not be carrying a weapon and became determined to prove her husband's innocence. She hired a former cop who had become a lawyer to prove her case. Working with his four sons, the lawyer team takes on the police force in what eventually proved to be a landmark legal decision.
A Christmas Carol (1984)
A new powerful presentation of the most loved ghost story of all time! Old bitter miser, Ebenezer Scrooge (George C. Scott), who makes excuses for his uncaring nature learns real compassion when three ghosts visit him on Christmas Eve.
A Christmas Kiss II (2014)
This Christmas, expect the unexpected. At a Christmastime event, Jenna shares an impromptu, unforgettable kiss with the dashing billionaire, Cooper Montgomery. Unaware of his intentions and fearful of getting hurt in another relationship, Jenna vows to resist his charms, but begins to realize his affection is real as the two spend more time together.
A Christmas Reunion (2015)
Home is where the heart is. A Madison Avenue executive, Amy, discovers an unusual Christmas surprise when she inherits her Aunt's hometown bakery. The real surprise comes when she learns the other half of the bakery was left to her long-ago boyfriend, Jack. Unresolved personal issues resurface between them, as the exes return home to co-manage the store, along with its traditional holiday cookie bake-off.
A Christmas to Remember (2016)
A harsh TV personality, Jennifer, needs a break from her own life, so she hops into a car and drives to a small town mountain retreat. On her way there a blizzard veers off the road and she crashes. When she comes to she has complete amnesia and a friendly passerby takes her in. As time passes she still doesn't remember who she is and the friendly passerby, a widower himself with three kids, assimilates her into his family. But as she slowly starts remembering who she is, she prefers the new life she's built in the small town.
A Cinderella Christmas (2016)
One Night Changes Everything. Angie works hard to run her uncle's events business while her cousin Candace takes the credit. When Angie takes a night off to have fun at the Christmasquerade Ball, the mask and gown allow her to let loose, and she quickly catches the eye of Nicholas, a wealthy local bachelor. But then Angie has to go before revealing her identity, leaving Nicholas searching for his mystery woman in this modern take on the classic fairy tale.
A Family Thanksgiving (2010)
A happily single, self-absorbed, workaholic corporate lawyer is living the high life in New York City until she awakes in alternative reality. Now a wife and stay-at-home mom, Claudia struggles to make sense of her new life.
A Fistful Of Dynamite (aka Duck, You Sucker) (1971)
Rod Steiger and James Coburn will blow you apart in The results are explosive when an Irish terrorist (James Coburn) with a dynamite obsession teams up with a Mexican peasant-turned- revolutionary (Rod Steiger) in this action-packed tale of power and politics. At the beginning of the 1913 Mexican Revolution, greedy bandit Juan Miranda and idealist John H. Mallory, an Irish Republican Army explosives expert on the lam from the British, fall in with a band of revolutionaries plotting to strike a national bank. When it turns out that the government has been using the bank as a hiding place for illegally detained political prisoners -- who are freed by the blast -- Miranda becomes a revolutionary hero against his will.
A Good Marriage (2014)
Two Can Keep A Secret... If One Of Them Is Dead. After 25 years of a good marriage, what will Darcy do once she discovers her husband's sinister secret?
A Good Woman (2004)
Seduction. Sex. Scandal. Fleeing 1930s New York and leaving behind a checkered past, the giltzy divorcee Mrs Stella Erlynne travels to Italy's sun-dappled Amalfi coast. Mrs Erlynne's appearance causes a stir among the gossiping aristocracy. Based on the Oscar Wilde play "Lady Windemere's Fan."