All the movies on this site, listed in alphabetical order.
---
…First Do No Harm (1997)
When Lori Reimuller learns that her young son Robbie has epilepsy, she first trusts the judgment of the hospital staff in how best to bring it under control. As Robbie's health slides radically downhill, however, she becomes frustrated and desperate, and so does her own research into the existing literature on treatments. When she decides to try an alternative treatment called the Ketogenic Diet, devised long ago by a doctor from Johns Hopkins, she is met with narrow-minded resistance from Robbie's doctor, who is prepared to take legal action to prevent Lori from removing him from the hospital.
10 Cloverfield Lane (2016)
Monsters come in many forms. After getting in a car accident, a woman is held in a shelter with two men, who claim the outside world is affected by a widespread chemical attack.
10 Things I Hate About You (1999)
How do I loathe thee? Let me count the ways. On the first day at his new school, Cameron instantly falls for Bianca, the gorgeous girl of his dreams. The only problem is that Bianca is forbidden to date until her ill-tempered, completely un-dateable older sister Kat goes out, too. In an attempt to solve his problem, Cameron singles out the only guy who could possibly be a match for Kat: a mysterious bad boy with a nasty reputation of his own.
10,000 BC (2008)
The legend. The battle. The first hero. The pre-historic epic 10,000 B.C. unveils a new day of adventure, a time when mammoths shake the earth and mystical spirits shape human fates. 10,000 BC is an eye-filling tale of the first hero, young hunter D'Leh who sets out on a bold trek to rescue his kidnapped beloved and fulfill his prophetic destiny. He faces an awesome saber-toothed tiger, crosses uncharted realms, forms an army, and uncovers an advanced but corrupt Lost Civilization. There, he leads a fight for liberation -- and becomes the champion of the time when legends began.
12 Angry Men (1957)
Life is in their hands. Death is on their minds. The defense and the prosecution have rested and the jury is filing into the jury room to decide if a young Spanish-American is guilty or innocent of murdering his father. What begins as an open and shut case soon becomes a mini-drama of each of the jurors' prejudices and preconceptions about the trial, the accused, and each other.
12 Angry Men (1997)
During the trial of a man accused of his father's murder, a lone juror takes a stand against the guilty verdict handed down by the others as a result of their preconceptions and prejudices.
12 Days of Christmas Eve (2004)
He's got twelve chances to get Christmas right. Calvin Carter, a successful business executive, has it all, but neglects those closest to him. On Christmas Eve, all that changes when the sign on his office building falls on him. He awakes in a hospital bed, attended to by Angie, a nurse who soon lets him know he has 12 days (12 chances) to get his act together and achieve the "perfect" Christmas Eve. If he doesn't, there will be dire consequences.
13TH (2016)
Combining archival footage with testimony from activists and scholars, director Ava DuVernay's examination of the U.S. prison system looks at how the country's history of racial inequality drives the high rate of incarceration in America. This piercing, Oscar-nominated film won Best Documentary at the Emmys, the BAFTAs and the NAACP Image Awards.
1408 (2007)
The only demons in room 1408 are those within you. A man who specializes in debunking paranormal occurrences checks into the fabled room 1408 in the Dolphin Hotel. Soon after settling in, he confronts genuine terror.
18 Again! (1988)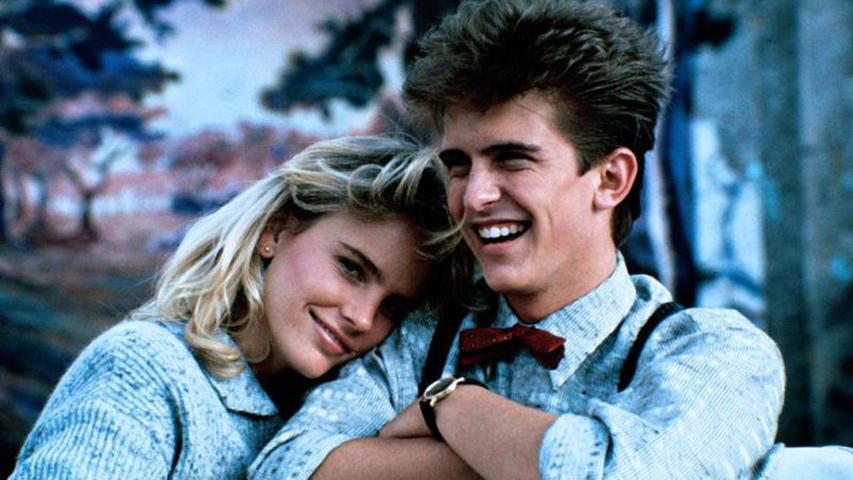 His mind was 81. His body was 18. When Jack Watson found his fountain of youth, it overflowed with comedy. 18 Again! is a 1988 comedy film starring George Burns and Charlie Schlatter. The plot involves a grandson switching souls with his grandfather by means of an accident. 
1941 (1979)
Paranoia meets pandemonium. In the days after the attack on Pearl Harbor, panic grips California, where a military officer leads a mob chasing a Japanese sub.
2:22 (2017)
New York City air traffic controller Dylan Branson (Michiel Huisman) is a guy at the top of his game, until one day at 2:22 PM, a blinding flash of light paralyzes him for a few crucial seconds. Suspended from his job, Dylan begins to notice the increasingly ominous repetition of sounds and events in his life that happen at exactly the same time every day. As he's drawn into a complex relationship with Sarah (Teresa Palmer), Dylan must break the power of the past, and take control of time itself.
2001: A Space Odyssey (1968)
The Ultimate Trip. Humanity finds a mysterious object buried beneath the lunar surface and sets off to find its origins with the help of HAL 9000, the world's most advanced super computer.
2036 Origin Unknown (2018)
The origins of our existence have remained a mystery...until now After the first manned mission to Mars ends in a deadly crash, mission controller Mackenzie 'Mack' Wilson assists an artificial intelligence system, A.R.T.I. Their investigation uncovers a mysterious object under the surface of Mars that could change the future of our planet as we know it.
22 Bullets (2010)
The revenge of the Professional. Charly Matteï has turned his back on his life as an outlaw. For the last three years, he's led a peaceful life devoting himself to his wife and two children. Then, one winter morning, he's left for dead in the parking garage in Marseille's Old Port, with 22 bullets in his body. Against all the odds, he doesn't die...
4th Man Out (2015)
Friends don't let friends come out alone. After a night of drinking, Adam Hutcherson stumbles out of the closet to his three straight buddies. A disruption to their dynamic which they now must try and overcome through alcohol, Tinder dates and forgiveness.
50/50 (2011)
It takes a pair to beat the odds Inspired by a true story, a comedy centered on a 27-year-old guy who learns of his cancer diagnosis and his subsequent struggle to beat the disease.
8 Heads in a Duffel Bag (1997)
A mindless comedy. Mafia hitman Tommy Spinelli is flying to San Diego with a bag that holds eight severed heads, which he's bringing to his superiors to prove that some troublesome rival mobsters are permanently out of the picture. When his bag gets accidentally switched at the airport, Tommy must track down his duffel bag and the 8 heads it contains.
9 Rides (2016)
An Uber driver gets word that his fiancé might be cheating on him on New Years Eve and proceeds to give nine different groups of people rides and they influence his decision on how he handles the situation.
99 Homes (2015)
Greed is the only game in town. After his family is evicted from their home, proud and desperate construction worker Dennis Nash tries to win his home back by striking a deal with the devil and working for Rick Carver, the corrupt real estate broker who evicted him.