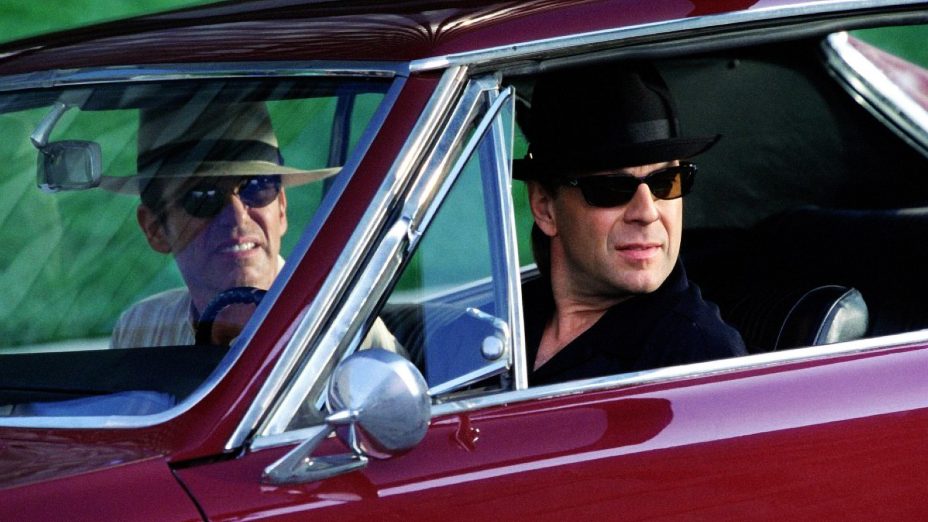 Two's company, three's a crime.
Suave, irresistible Joe and his hypochondriac partner Terry have escaped from prison. Cutting a swath from Oregon through California, these fugitives rob banks in order to finance their scheme for a new and somewhat legitimate life south of the border, leaving a trail of terrified bankers, bad wigs – and an adoring public – in their wake. Unfortunately, things get more complicated when they meet Kate Wheeler, an ordinary housewife sick of her boring life – who happens to run into Terry with her car. Kate joins the bandits on their cross-country spree, and eventually she steals something, too – their hearts. Both guys fall in love with Kate – and Kate falls for both of them. Joe and Terry are far from ideal on their own, but together they make up the perfect man.
Watch online for free:
Dead movie links? Let us know in the comments, below.