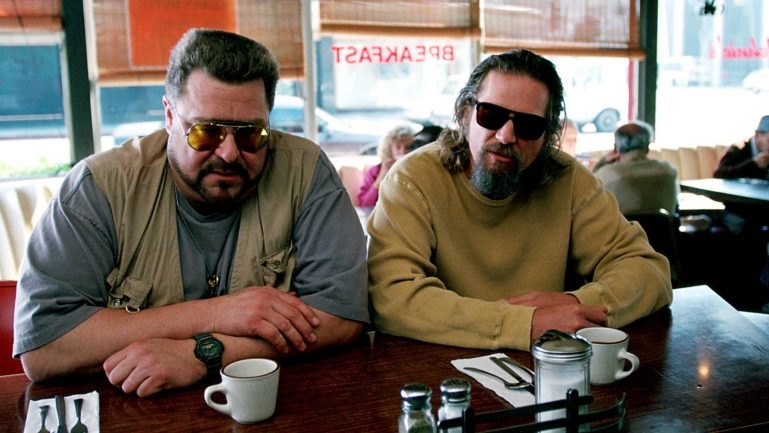 Genre: Comedy, Crime
Year: 1998
MPAA Rated: R
Viewer Rating:
(No Ratings Yet)


Loading...
It's good knowin' he's out there. The Dude. Takin' 'er easy for all us sinners.
Jeffrey 'The Dude' Lebowski, a Los Angeles slacker who only wants to bowl and drink White Russians, is mistaken for another Jeffrey Lebowski, a wheelchair-bound millionaire, and finds himself dragged into a strange series of events involving nihilists, adult film producers, ferrets, errant toes, and large sums of money.
Listed in IMDB Top 250 Movies
Watch online for free:
(no links available at this time)
Dead movie links? Let us know in the comments, below.