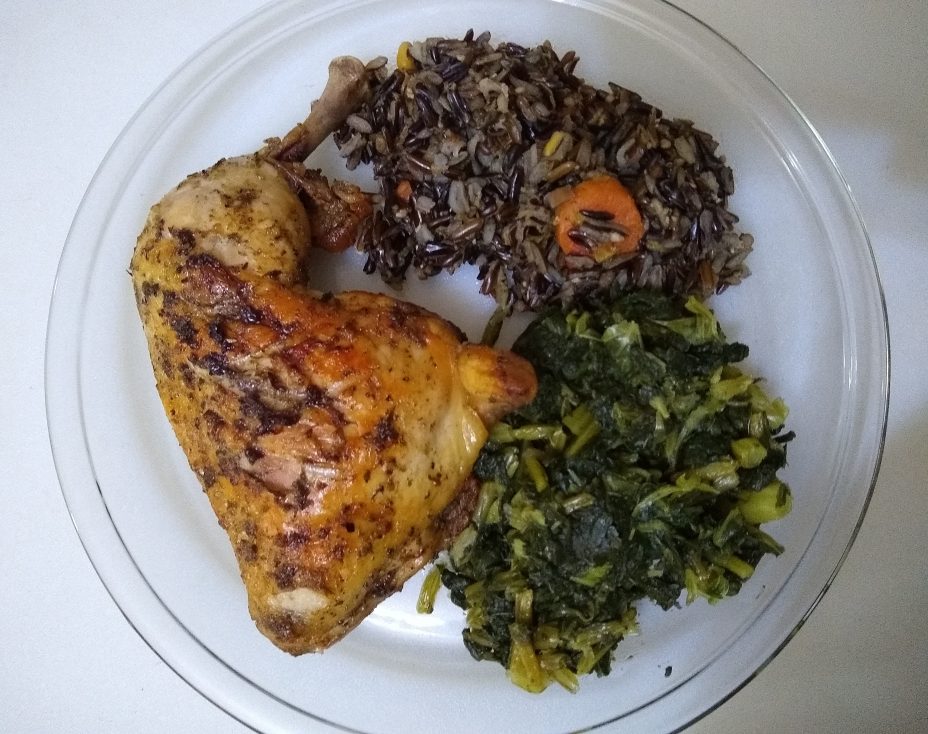 Wild rice takes a long time to cook on the stovetop, but only a fraction of the time in your pressure cooker, without any risk of burning.
One of the tricks to perfect wild rice is to layer the vegetables on top, without stirring them in, till after cooking has completed. That way, the rice stays completely submerged in the cooking liquid, while the vegetables get steamed on top. This prevents any dry, uncooked grains of rice from ending up in the finished dish.
The other trick is not to do all the cooking with the pot turned on. Cooking it till it is almost done, then letting the pressure cooker fully naturally release pressure on its own, allows the rice to absorb any remaining liquid before you open the lid. This is how we keep it from burning.
Be sure to rinse your wild rice before you begin, or the recipe's liquid measurements will not work correctly. Some water will remain on the wild rice after rinsing, and this has been accounted for.
Ingredients
2 cups wild rice, rinsed
2 cloves garlic, minced
1 tsp basil, divided
1 tsp oregano, divided
1 tsp ground rosemary, divided
1/2 tsp ground bay leaf, divided
1/2 tsp ground fennel seed, divided
1 TBS instant bouillon (chicken, beef, or vegetable)
2 1/2 cups water
1/2 onion, chopped
1 celery stalk, chopped
1 carrot, peeled and sliced
1 (4 oz) can mushrooms, stems and pieces, drained
1/4 cup bell pepper, diced
1/4 cup frozen corn
1/2 cup frozen chopped spinach
Directions
Add the rinsed wild rice, water, bouillon, garlic, and half of the basil, oregano, rosemary, bay leaf, and fennel seed to your pressure cooker pot and stir to combine. Then spread the rice out in an even layer.
Add the remaining ingredients evenly, on top of the rice, without stirring.
Sprinkle remaining herbs on top of the vegetables.
Cook on high pressure for 30 minutes.
When the cooking cycle has completed, allow a FULL natural pressure release. Wait for the button to drop on your pressure cooker, before attempting to open it (about 10-15 minutes). If you can not easily remove the lid without releasing the remaining pressure, then give it a little more time, it's not done.
Remove lid, stir, and serve.
Store any leftovers in the refrigerator and use within 1 week.